MEMBERSHIP ADDED VALUE BENEFITS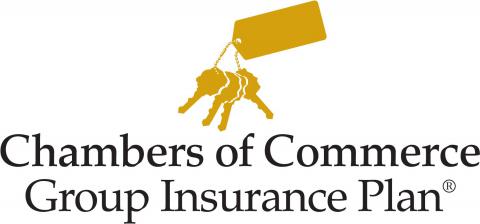 Group Health, Dental and Life Insurance
Our health insurance program is regarded as the #1 Group Plan in Canada for Small Businesses. By sharing your claims with over 28,000 other Canadian businesses like you (1–50 employees), you'll not only have access to healthcare, dental, disability, etc., but superior premium stability. No industry restrictions.
A complete benefits package you can customize with benefits such as:
Extended Health
Dental
Critical illness
Disability
Employee / Dependent Life Insurance
Employee Assistance Programs
For more information and to get your free quote: call Sheila Allan or Ellen MacDonald at Archway Insurance: 902-763-2277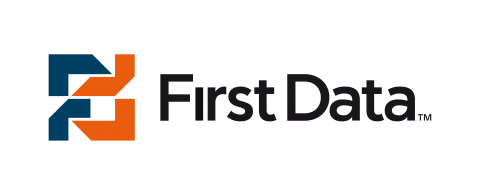 Point of Sale Merchant Services
A leader in the payments industry, First Data provides unsurpassed reliability, security and speed of service. Complete business solutions and robust products and services that help build your business and a money-saving price structure for all credit and debit card transactions:
Preferred Chamber Pricing:
Visa 1.55%
MasterCard 1.60%
Discover 1.60%
Card Brand 0.12%
NQA 0.25%
Interac Debit $0.05/Transaction
Ask us about Amex
Monthly account fee $5.00
Contact: Nadim Awan nadim.awan@firstdata.com : Toll Free 1-800-886-1052 ext. 6023548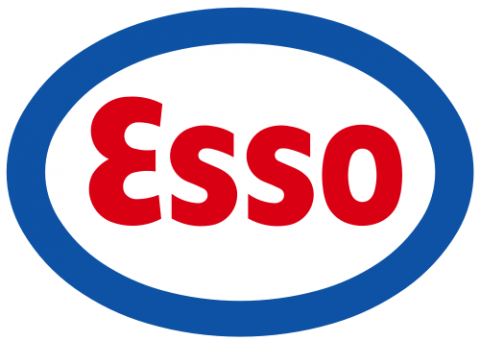 Esso Business Card Program
The Amherst & area Chamber of Commerce and Imperial Oil are pleased to offer the Esso Business Card Program to all Chamber members and Chamber member employees*.
Each Chamber member or member employee* may enjoy:
3.5 cents per litre fuel discount off the retail posted pump price purchased in Canada at Esso-branded service station;
Detailed monthly invoice;
Esso has the largest retail network across Canada with over 1850 locations to serve you;
Cards restricted to fuel, oil, top-up fluids and car wash;
Personalized identification may be printed on each card and the invoice;
Esso has the largest car wash network in Canada with over 600 locations;
Speedpass ™ – the fastest way for your vehicles to fuel up and go at Esso
Esso Extra or Aeroplan Miles – details at Esso-Branded service stations.
Tiger Express and On the Run locations throughout Canada with services on site such as Tim Hortons, Royal Bank cash machines and car washes.
Individuals participating in the Canadian Chamber of Commerce employee program must purchase a minimum of 2,000 litres annually
For more information, call 1-888-330-2419 Esso Sales@fleetlink.ca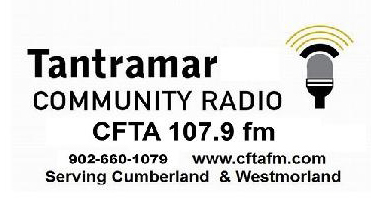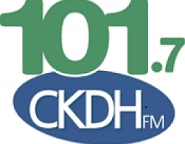 Discounts on Advertising with the Local Media
CKDH and CFTA offer Amherst & Area Chamber of Commerce members discounted advertising packages. When speaking with their sales executives remember to say you are a Chamber member. As new members you also have free Welcome to the Chamber ads created for you and aired on both radio stations.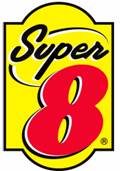 Discounts on services at Super 8
As a proud member of the local Amherst and Area Chamber of Commerce, we offer 15 % discount to all current Chamber members. To receive this discount on your next stay, please request the Chamber Partner Rate time of booking thru our local Super 8 Amherst. You will be requested to submit a business card at check-in.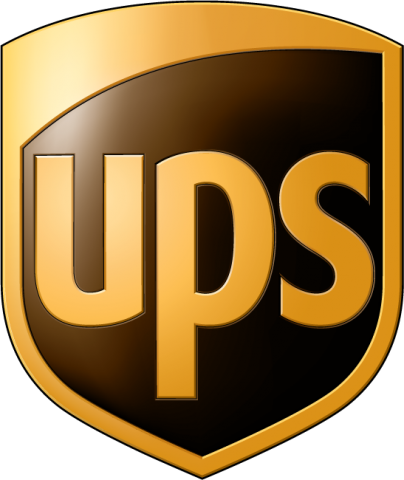 Ship and Save with UPS®

Chamber members, take advantage of the UPS Members Benefit Program and save on a variety of UPS services! You'll receive 30% off small package shipments within Canada, to the U.S. and to worldwide destinations, 25% off imports into Canada, discounts starting at 75% off freight shipments and more.
Plus, UPS is committed to providing value that goes beyond cost and on-time delivery. Customized solutions and reliable services drive greater efficiency and streamline internal processes. New and existing customers can enroll for free!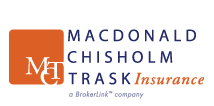 MacDonald Chisholm Trask Insurance
Non-Profit management and Corporate Liability Insurance Program (Directors and Officers Liability Insurance)
Included Coverage Extensions
Fiduciary Liability – coverage for the administration of Employee Benefits Plans
Defence Costs in Addition to the Limit of Liability
Non-Rescindable Side "A" Extension
Coverage for Deemed or "De Facto" Directors
$0 Deductibles
Policies Available in English or French
Enhanced Insured Persons Indemnification
Multi-Year Policies
Contact: Sherry Spencer Macdonald Chisholm Trask Insurance Corporate Business Unit 902-678-7842

Purolator For over 50 years, we have been delivering customers' promises from coast to coast to more points in Canada than any other freight and parcel solutions provider. With guaranteed, time definite delivery, LTL solutions with national coverage, and freight forwarding services; count on us to deliver your promises so you can focus on what matters most – your business.
As the preferred shipping partner of the Atlantic Chamber of Commerce, we are proud to offer discounts starting at 25% on Purolator Express® and Purolator Ground® suite of services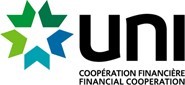 Our payroll services can help you cut expences each pay period.
HAVE YOU CONSIDERED THE COSTS OFTHIS APPROACH?
Payroll processing time
Preparing T4s
Government remittances
Records of employment
Payroll software purchase and upgrades
Purchasing and issuing cheques
Contact: 1-800-567-1318 for more information.

Group, Home & Auto Discounts
Members and Employees enjoy preferred rates.
For more information, please call Kerry Atkinson 1-800-704-5766


Access to Home, Auto and Travel Insurance through Johnson Insurance
As a member of the Amherst & Area Chamber of Commerce, you are entitled to preferred home, auto and travel insurance rates through Johnson Inc. designed to save money and make things easier for you. Whether you are a member of the Chamber of Commerce or an employee of a member, you can qualify for these preferred rates. For more information or call your local agent at Amherst Insurance.
Johnson Insurance now offers Pet Insurance Coverage!
WELCOME TO PETS PLUS US
We don't like to think of our pets getting sick or injured, but it can happen. By choosing Pets Plus Us insurance coverage, you're giving your pet excellent protection.
Certificates of Origin
A Certificate of Origin (CO) is a document attesting that goods exported in a shipment have been wholly obtained, produced, manufactured or processed in a particular country. With a membership with the Amherst & Area Chamber of Commerce, we will authenticate these documents for you free of charge!
adAtlantic
adAtlantic is the sales and marketing division of the Atlantic Community Newspapers Association (ACNA). They represent corporate newspaper groups, like Brunswick News and Transcontinental Media, as well as independently-owned papers. Members get a 10% discount on advertising network rates over and above all other discounts offered.
Stay up-to-date on regional economic and business news.

We offer hundreds of courses covering strategy, accounting and finance, management skills and leadership, sales and marketing, human resources, health and safety and Desktop PC topics. Courses are available 24/7 from home or office. Self-paced internet learning is the lowest cost, yet most effective training available anywhere.

Audio Conferencing, Web Collaboration, Webinar Services
In the changing business landscape, virtual collaboration tools are becoming more and more important. The Canadian Chamber of Commerce and Evolve Collaboration have partnered in an affinity program in an effort to make conferencing and collaboration platforms available to all chamber members at a preferred member's rate.
ICC Canada Bookstore
The Canadian Chamber of Commerce provides exclusive, unique reference tools that will help you connect to the world of international business. International Chamber of Commerce (ICC) publications are essential resources for anyone doing business across borders or around the world. These publications will assist you in dealing with often confusing terms, acronyms, procedures, rules and regulations that play a role in all international transactions today.

Tools for Trade
The Canadian Chamber of Commerce and Canada's Trade Commissioner Service are partnering to help you navigate your way to international success.
Whether you're looking to better understand what it takes to export or for market information and business leads, our in-house trade commissioner is here to field your questions and direct you to the resources you need to go global. All at no cost.
Certificates of Origin
A Certificate of Origin (CO) is a document attesting that goods exported in a shipment have been wholly obtained, produced, manufactured or processed in a particular country. With a membership with the Amherst & Area Chamber of Commerce, we will authenticate these documents for you free of charge!
OTHER BENEFITS OF JOINING THE AMHERST & AREA CHAMBER OF COMMERCE INCLUDE:
Advocacy – Working for a Healthy Business Environment
Advocacy is the heart and soul of Chamber activity. Your Chamber takes a stand on local, regional and national issues that affect business. It gives active support to local businesses and lobbies for their benefit. Every year, we meet with the local MP, MLAs, Mayors, Councillors, etc., to pass along the concerns of the business community and press for change. We issue news releases on business concerns that are distributed to local media outlets and through our social media sites, reaching thousands of people.
The Newsletter- We want to hear from you!
The Chamber keeps our members informed about the latest events, networking opportunities and news through our e-newsletter. To represent the business community, we need input from our members. We are always interested in hearing what our members have to say and we are interested in what's happening with our businesses.. if it is a prestigious award, product launch, expanded services, innovations… anything that impacts your business is news and can be included in our newsletter.
Networking – Expand Your Business Contacts
'Networking' is one of the most important factors in business success. The Chamber hosts many business and social functions that provide the opportunity to network. These networking events allow you to expand your business and social contacts. Your Chamber also hosts 'targeted networking' events, an opportunity to learn and practice your networking skills while meeting other members.
Raise Your Company Profile
Business listing on the Chamber website and in the Chamber brochure which will be distributed throughout the region Sponsorship of Chamber events provides exposure to a large segment of the business community or consider becoming a Gold Sponsor of the Amherst & Area Chamber of Commerce. Your Chamber understands the importance of business exposure.
The Amherst & Area Chamber of Commerce Website
www.amherstchamberns.ca is a core component in the Chamber's communication strategy. It allows visitors to keep up to date with chamber news and activities, view and register for Chamber events as well as email any questions or concerns. Our membership directory also gives consumers access to products and services available throughout the region and receives thousands of hits per month. Make sure your business is included!
Informational Sessions
The Chamber hosts many events featuring informative and provocative guest speakers including:
• Honorable Stephen McNeil
• Honorable Minister Kenney
• Honourable Lena Diab Minister of Immigration
• Robin McAdam: Executive Vice President Strategic Business & Customer Services, Nova Scotia Power
• National Revenue Minister Kerry-Lynne D. Findlay
• MP Bill Casey
• MLA Terry Farrell
• Mayor Kogan
Educational Programs
• Partnering with CBDC and Department of Labour and Advanced Education to provide Workplace Education Initiatives Programs
Attend Community Events – Business and Recreation
The Chamber offers many community events for its members to attend. These include the Cumberland County Home & Leisure Show, The Annual General Meeting, The President Presents, Business Celebration Gala, Small Business Week Events and many Lunch n' Learns designed to be fun, educational and to help you grow your business contacts. These events are great places to network!
Your Chamber Supports The Community.
The Chamber of Commerce is proud of its position as a strong community supporter. It supports an ongoing number of community initiatives including the Victorian Christmas Celebrations, the Cross Border Challenge, Communities in Bloom, Canadian Blood Services and others. Our role is to enhance our entire community through the development of a vibrant business sector.
631 total views, 12 views today